Upon purchasing an electronic product, it is the responsibility of the brand to communicate to the customer about the warranty or registration process of the product through traditional modes of communication such as email or SMS, which are widely used and accepted. But there is this strange practice from a globally recognized technology company which only gives third party option and nothing else. Not sure about their global after-sales service, but their support in India is also very substandard. After spending a premium on their product (UX435E), below is what a user needs to face. Read our experience to know more.
Brand: ASUS
The brand only uses Whatsapp (OTP) for product registration or warranty extensions. If a customer doesn't use WhatsApp, there is no other way to proceed. They don't even send SMS or email for OTP. If you want to use their services, the only way is via WhatsApp.
Dear ASUS, is this how you implement your services? Why are you enforcing users to use third-party services out of your scope to perform basic responsibilities? What are you trying to achieve? Do you have any partnership with WhatsApp or its parent company?
These are questions that come to mind when we think of their service execution and practices.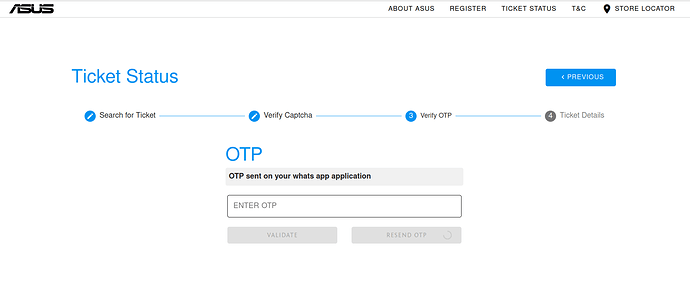 Support :
Report of Issue to the Support team: We will get back to you.
Nudge: No response.
Reminder 1: No response
On one fine day: An executive calls of the blue, and these guys (multiple instances) don't even follow the etiquettes. When someone is conversing in English, they keep on replying in Hindi, and the conclusion of this time waste telecon, in short, is: We need to Install WhatsApp to proceed further.
Reminder 5: Not sure if the company's support team is on holiday as we haven't received the reply yet, even after a month.
CEO Help Desk: These guys also inherit the qualities and standards of the regular support team. A day after raising the support request, you get a call, and now, this guy is sensible, listens to everything, and finally says he will discuss this with the local seller/dealer. #FacePalm
We have sent multiple emails and reminders but haven't heard yet.
Design Engineering :
We doubt if this product (UX435E) has gone through testing thoroughly. Its design is in a way that most of the heat gets pointed to the screen while opened. The screen and function key area get hot, which makes your fingers feel the warmth. Compared to the bottom of the laptop, one can feel more heat on the screen. Maybe the company wants us to feel the warmth when we are in an air-conditioned room.
No doubt the specifications of the product are attractive but not the service quality. The brand's usage of certain influencers on their website itself hints us what they are up to, but it was late by the time we realized. Even if we ignore the screen heating issue, their support standards are not up to the mark.
Ps: This is our first product and experience with the brand.
Learnings:
To register and use an ASUS product, we must first install the WhatsApp application.